Meet your KCTC Board of Directors Candidates!
NEW THIS YEAR: CAST YOUR BALLOT ONLINE!
WATCH FOR YOUR INVITATION TO CAST YOUR BALLOT BY TEXT OR EMAIL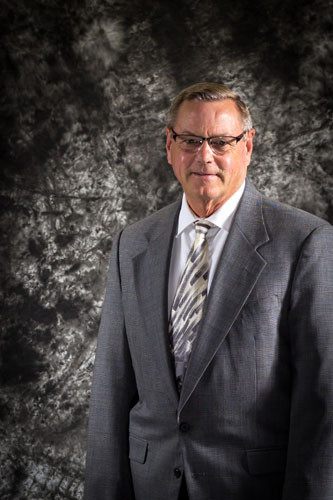 I have spent my entire life in Kalona, attending Mid-Prairie schools and joining my dad in the hardware business in 1976.   At that time, it was Snair Hardware, today it is Yotty's Inc., which I am partner in along with my Mom (Dorothy) and my nephew Jerry.  The business has expanded over the years into golf carts and ice cream in addition to furniture, hardware and gifts.
I enjoy my work; meeting people and helping them meet their needs.  We take pride in our local friendly service, hiring local people and providing many good jobs. We endeavor to keep up with all the new ideas and technology, so we can provide them to our customers.
My goals for KCTC are to see the company profit. I would like to grow our business at  iTech as we continue to meet the varied technology needs of our customers, and I'd love to see us develop a video crew.   I really appreciate the way our employees work together as a team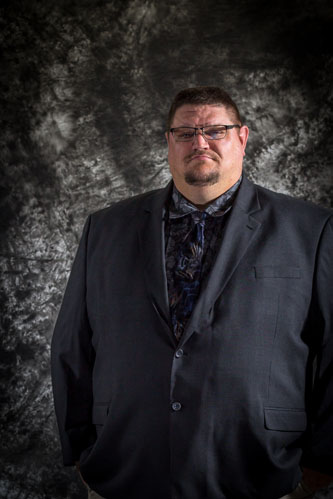 Family: wife, Heather,
5 Children: Tyler, Caitlin, Landon, Mick ,and Jaxon
I moved from Riverside in 1988 and have been a Kalona "native" ever since. My wife and I are happy to be here because we enjoy the small-town atmosphere and think it is a great place to raise kids.
Outside of KCTC I own and operate Kuenster Heating and Air with my wife, Heather. We enjoy helping people with heating, cooling, and plumbing problems. We service all brands of heating and air-conditioning equipment and are available 24 hours a day seven days a week for any heating, cooling or plumbing emergency that may occur.
A local Cooperative provides members a sense of security, knowing they are more than a number in a computer, having a voice at the annual meeting and knowing the board and employees by name helps to resolve any issues that arise.
As a KCTC board member I hope to see KCTC thrive in and with the community, and will continue to educate myself in the co-op's responsibility to the community and how best to  make sure KCTC is a proud member of the community for many years to come.
Sylvan Schlabach
Corrie (Wife) graduated from Hillcrest (IMS) and works at Pathway Christian School. Erin and Avery (daughters) attend Pathway Christian School.
I am a native Kalona area residence, and member of Kalona Mennonite Church. I graduated Hillcrest (IMS) school in 1997. After a one-year break, I attended U of Iowa. Between semesters I went to work at Engineered Building Design in Washington. During my time there as a Truss Designer, then Design Manager. I gained additional experience in IT networking, building workstations and servers. In 2008 I returned to Chris Schlabach Construction.  As Co-owner and Treasurer I expanded my knowledge of bookkeeping, payroll, sales, estimating, and continued drafting & planning projects in the Kalona area.
In the community I have used these skills to serve on Kalona Planning and Zoning Board (member), Washington County Land Use & Planning Commission (member), SE IA MCC Meat Canning committee (Treasurer). I have also been privileged to be asked to help on several sub committees: The Kalona rec center, Mid-Prairie central office building, Mid-Prairie practice facility to name a few. I have planned or worked with many of the buildings and businesses in Kalona.
                Local co-ops are used by Rural and Urban residents to gain access to affordable and quality services for its members. They reinvest in the communities that they serve in allowing them to participate in advanced technology or services that otherwise may not be economically available.  Without co-ops rural development would not be what it is today. Past investments made are allowing current members to benefit, and continued investments made today will benefit future members.        As a Director of the Board my responsibilities would be to protecting members investments, making sound financial decisions, being accountable, assess changing business climate, evaluate, and help develop strategies to increase the value of KCTC to it members.
                Without KCTC services, Kalona community would not be like we have it today. Rural members need to be provided with technology to be able to compete and communicate with Urban areas that may have more choices. Farming is becoming more advanced and Rural businesses will need to be supported to be successful, which increases the jobs and wages of the community.
                I work with customers daily in looking at the bigger picture. Their next stage of business growth, and how to plan for the expansion needed by developing budgets and building documents. I believe this would be beneficial to KCTC and the community.