Hidden Facebook Features
Want to become the Facebook expert? Start by checking out our top 9 hidden Facebook features.
1) Improving your Facebook security
It's always a good idea to add an extra level of security. There are three settings you can enable on your Facebook settings that will help stop unauthorized users from logging on. Go to Settings > Security and Login > Two-Factor Authentication
Enable two-factor Authentication
Get alerts about unrecognized logins
Choose 3-5 friends to contact if you get locked out
2) Turning off autoplay videos
Your facebook homepage is probably filled with videos that are constantly being shared. Have you noticed that whenever you scroll over a video, it automatically starts playing. There is a setting that allows you to pause all videos until you manually click play. Just go to Settings > Videos > Auto-Play Videos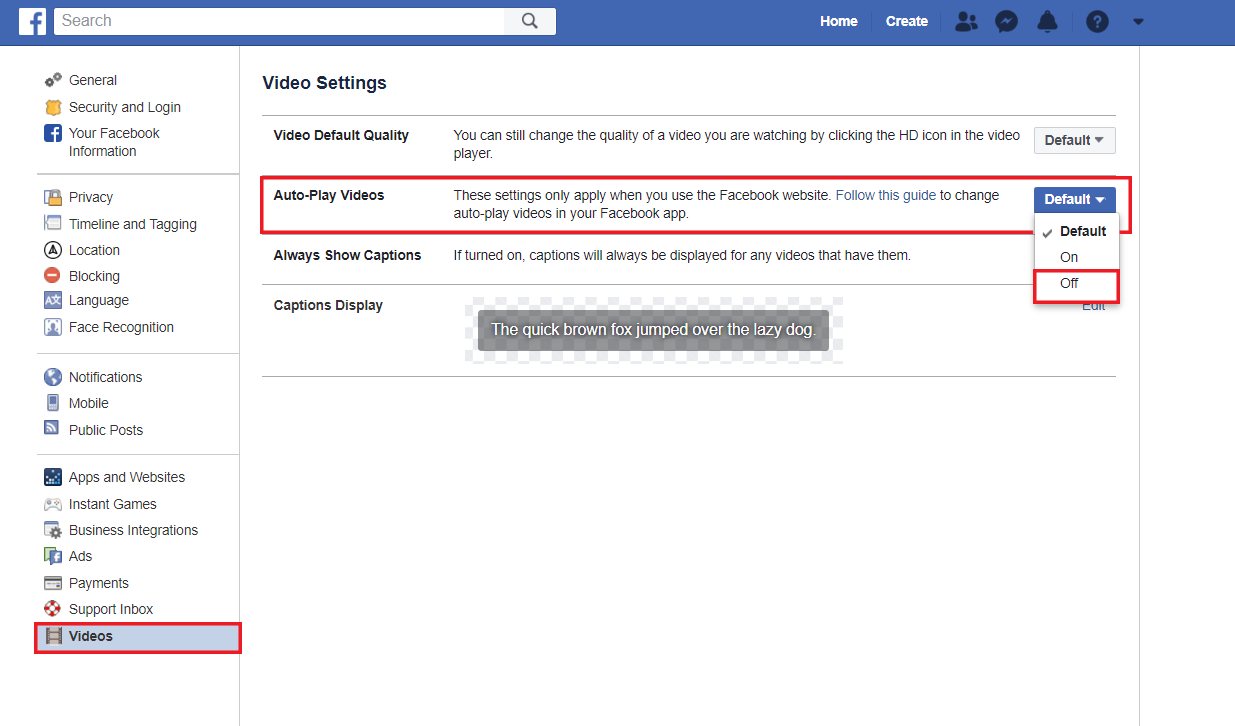 3) Facebook Town Hall
This Facebook page will tell you who your representatives and executives are based on your local address. This page will also let you follow each politian's page.
4) The Facebook Gameroom
Although you don't hear much about Facebook gaming these day, they have built a pretty massive selection of games that you can play on your computer. They have classic games like Snake and Pac-Man or mobile games that allow you to connect with friends like 8 Ball Pool and Words With Friends.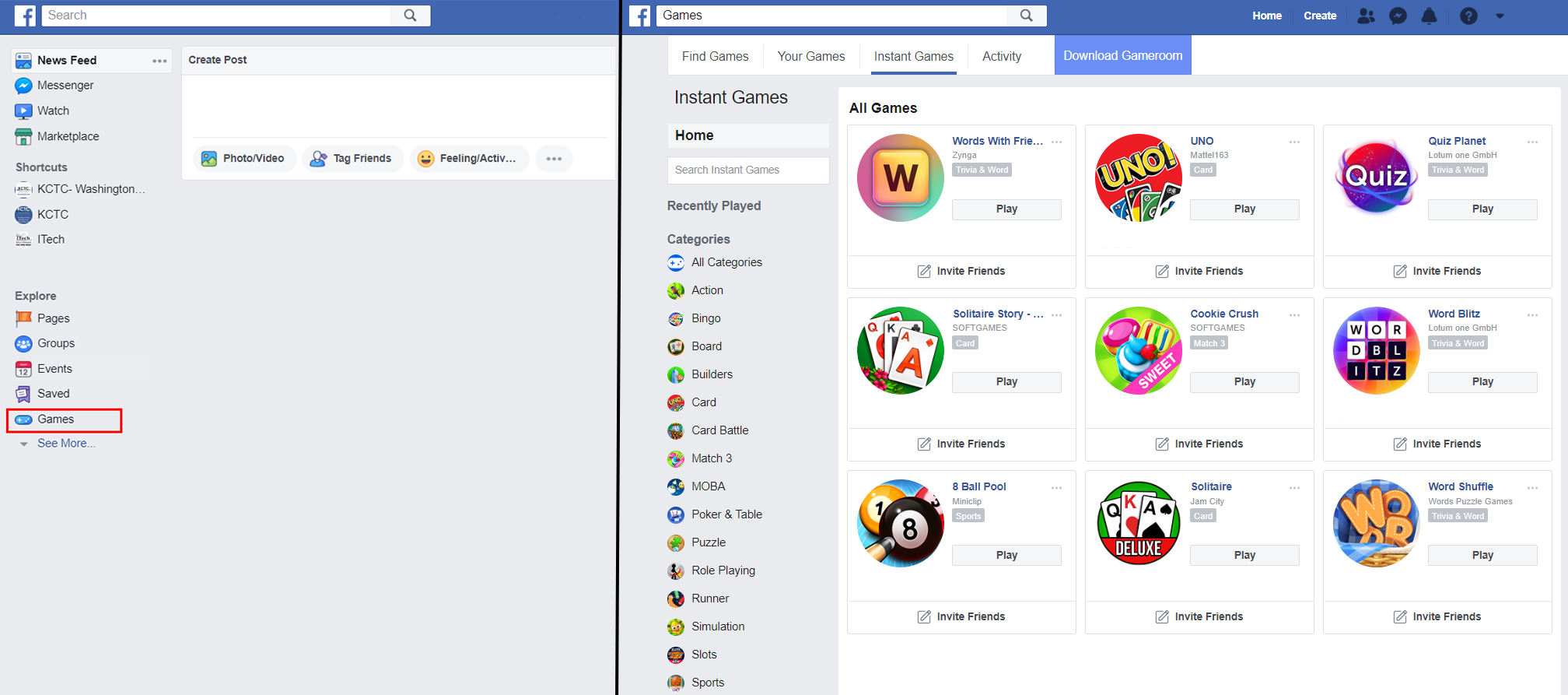 5) Turning Off Birthday Notifications
Depending on how many friends you have, you probably get a birthday notification just about everyday. Well here is a simple solution to turn that notification setting off. Just go to Settings > Notifications > On Facebook > Birthdays
6) Adding a Legacy Contact
This feature allows you to choose a contact that will take over your Facebook profile if something ever happens to you. This legacy contact will only have access to certain options. Just go to Settings > General > Manage Account.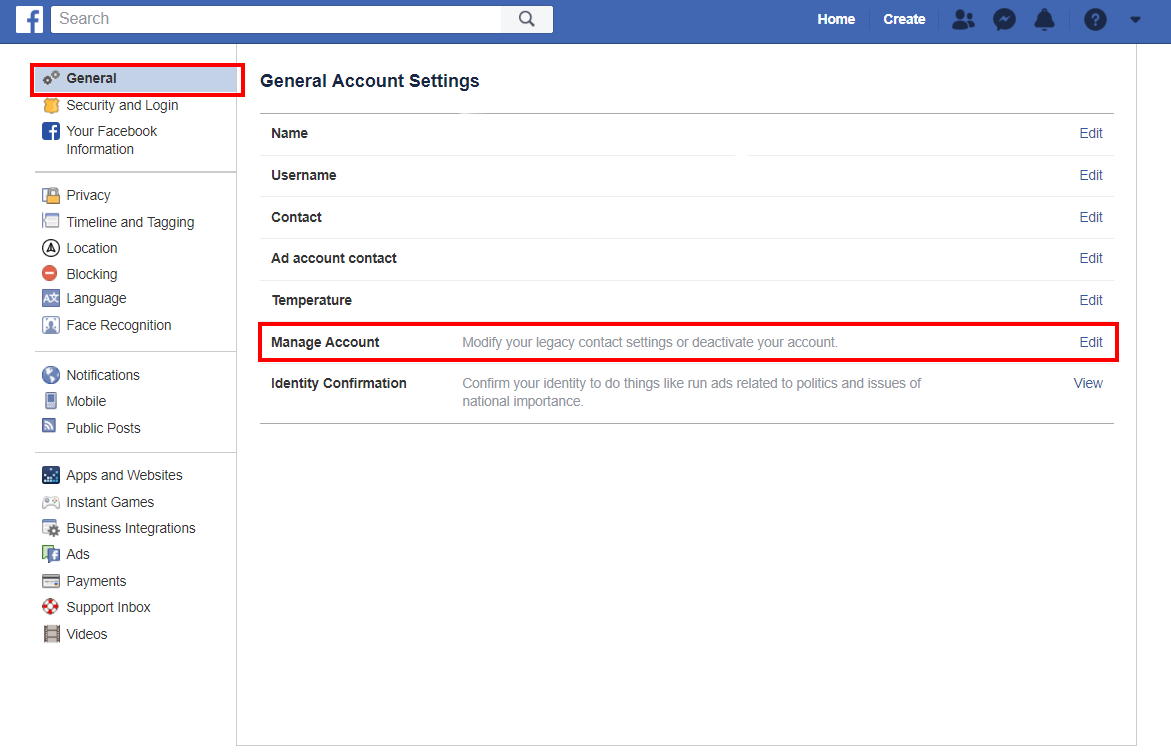 7) View All Devices
If you can't remember what computers you're logged into, this feature will allow to view every computer that has logged onto your account. It will give you the location and the IP address. To access this list click on Settings > Security and Login > Where You're Logged In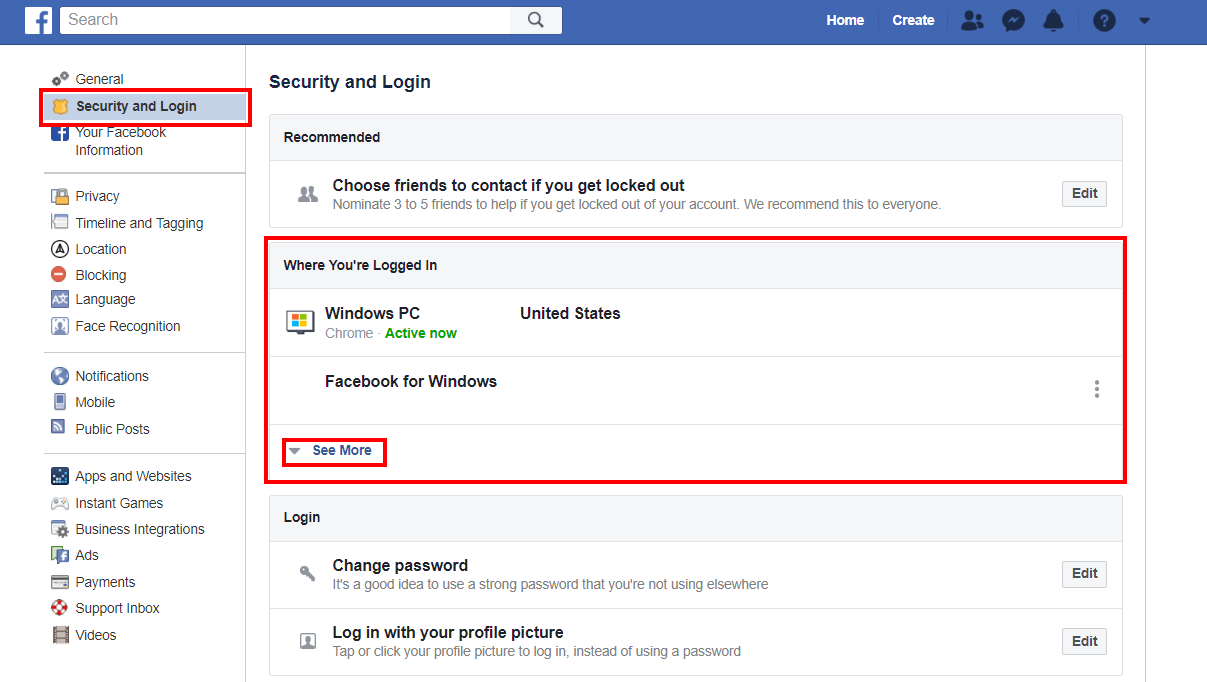 8) Accessing Your Secret Inbox
Here you can view all of your filtered out mail. If someone isn't your Facebook friend and they try to message you, it will automatically go to this inbox. To view these messages you can click on Messages > Message Requests.