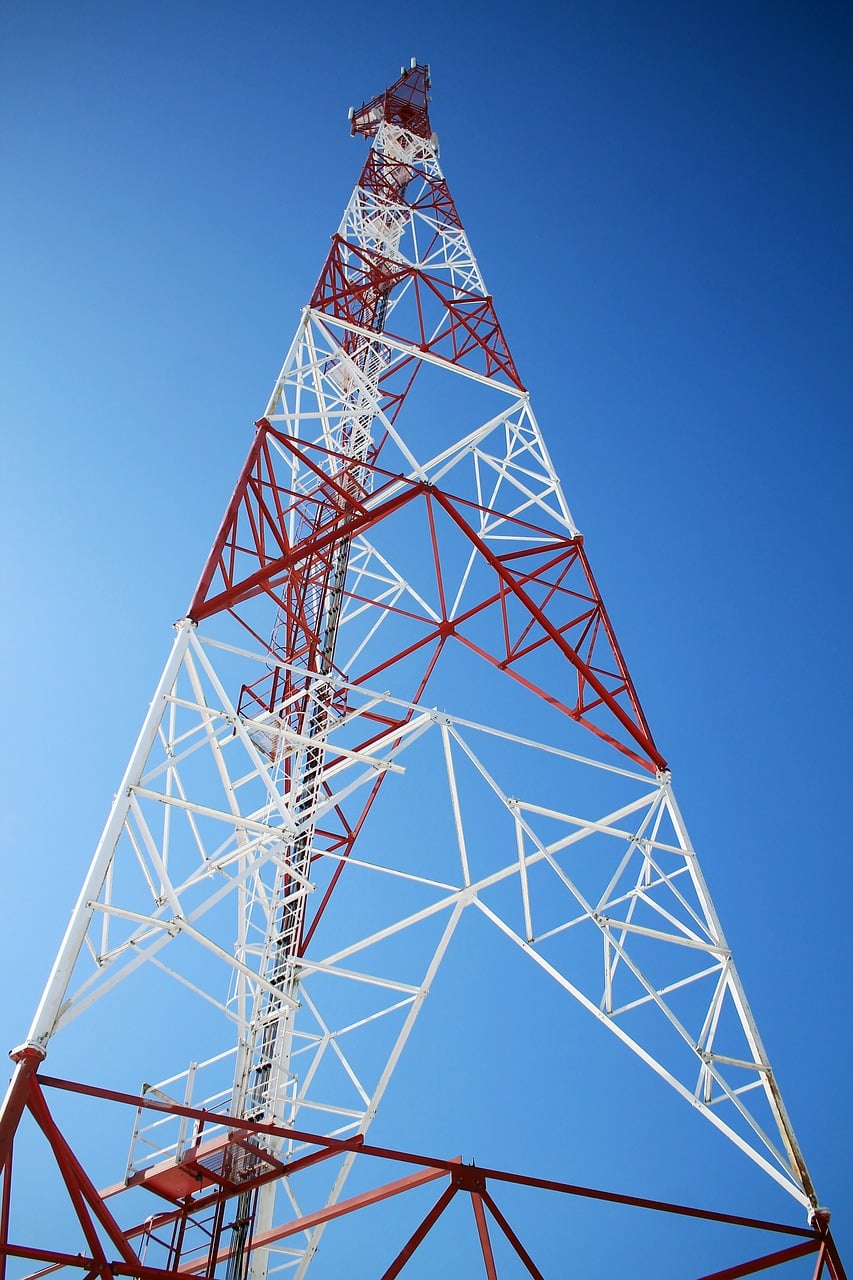 WIRELESS INTERNET SERVICE
If you happen to live outside of the Wayland exchange, chances are you may not be lucky enough to have fiber-to-the-home internet services, or even DSL high-speed internet available for your home or business.  For these reasons, Farmtel Communications has extended our high-speed wireless internet services to include other locations.  We currently have over 30 tower locations and are continually growing, so check back frequently to see if our service area now covers your location.  We continually evaluate areas under served and try to expand to those areas to provide more customers with internet connectivity options.
Since this method of delivering high-speed internet to your location is made possible wirelessly through high-band radio frequencies, certain conditions need to be made.  First, because of the frequencies, we must have a line-of -sight from our tower location to your premise for this service to be successful.  We also have a few towers using lower frequencies that do not require direct line-of-sight, however there are bandwidth restrictions with using these, so depending on what speeds you might require will determine if you are a good fit for this application.
Our current tower locations are throughout southeast Iowa so it is best to contact the office to determine if your location would be a good candidate for our high-speed wireless solution.  Many customers reach out to us completely unaware that we have a tower very near their location.
We are constantly expanding our wireless network and are always looking for interested parties that would have a location that we could expand our service area to, if you feel like this applies to you please contact us.
FIRST STEPS
Contact us via email using the form at the bottom of this page, telephone or stop by the office providing us your contact information, address and phone number and desired bandwidth needed.  If you are unsure of what bandwidth package you need our customer service representative can help by asking a few questions of how you are planning on using the service. Once we have your information, we will do a brief evaluation to determine if you are in a service area is currently served with our coverage maps and we will get you on the schedule for installation.  Because of demand we currently are booked on installations for about 2-3 weeks out.
Please note that even though you have scheduled an installation no physical check has been done at your location and there is no guarantee service can be provided, we are simply placing you on our calendar for a scheduled line-of-sight check followed immediately with an installation.
During the next couple of weeks if our technicians are in your area, they may stop by to physically evaluate your location and try and visually determine if you can see one of our tower locations or if there are obstructions not seen on our coverage maps.  This is called a line-of-site evaluation and is typically done immediately before we do the installation.  If we determine your installation will not work we will contact you prior to your installation date to cancel.
We simply get things rolling as we schedule a line-of-sight check and installation for the same day, with the understanding if we are able to get line-of-sight we will be doing the installation immediately.  If we cannot get line-of-sight, you will not be able to get service from us at this time, but we will keep your name on a list for future expansions of our coverage area.
INSTALLATION INFORMATION
Installation usually takes between 1 – 4 hours depending on your individual setup.  Installation costs are the same for all standard installs, and we require that the installation is paid for the day we do the install as well as a 1 month deposit of the service package you are subscribing to.  Ask a customer service representative the amount you will need to pay after the installation is completed so that you are prepared prior to the install.
Our standard installation includes the mounting of one subscriber module, dish or antenna to your home or business, and running an Ethernet cable to a single device.
Please note, an adult or authorized person will need to be present during the date and time of the install to approve mounting location, allow technicians inside to complete the wiring and make payment for the installation and deposit.
OTHER INSTALLATION CHARGES
In some installations a tripod or other mounting equipment is needed to complete the install.  In this case an additional charge is necessary to cover the costs associated with the additional equipment, our technicians will visit with you prior to the installation to make you aware of any additional charges.  If you require the wiring to be installed in a wall outlet or other custom installations additional charges will incur, again prior to this work being done a technician will explain these charges.
If you are a current customer with questions or service issues, please contact the office directly and speak with a customer service representative to have your issue resolved.  This form is for new customers only.  Please fill out all information on the form and include your address you are inquiring about.